Legendary comedian Richard Pryor would have been 72 years old today, and to celebrate his legacy we've included our favorite reasons to love him.
He's influenced everyone from Eddie Murphy to Louis CK, and the worlds of stand-up, film and TV have all been changed by his incredible career -- so today we're taking the opportunity to look back at some if his greatest moments.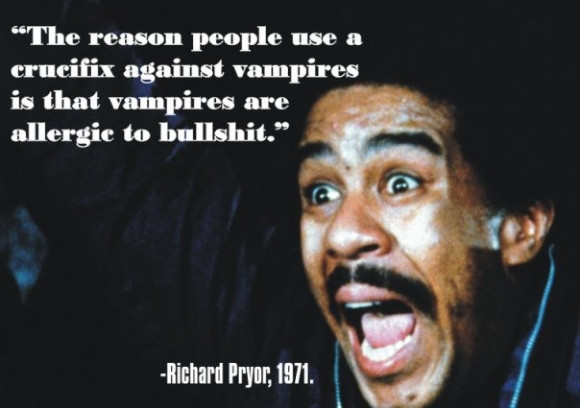 He Predicted The First Black President Back In 1977
He Won Five "Best Comedy Recording" Grammys:
For "That N*gger's Crazy" (1974), "Is It Something I Said?" (1975), "Bicentennial N*gger" (1976), "Rev Du Rite" (1981) and "Live On the Sunset Strip" (1982).
He Co-Wrote Blazing Saddles:
Pryor was originally supposed to play the role of Bart, but because of his controversial stand-up and his background, Mel Brooks couldn't secure financing for the project with him as a lead.
He Was The First-Ever Recipient Of The Mark Twain Prize For Comedy:
Recipients since have included Steve Martin, Tina Fey and Bill Cosby.
He Drew Comedy From His Personal Demons