A small North Carolina town's Fourth of July parade was mired in controversy after a float touting "White History Month" drew a number of complaints from parade attendees.
The
Fayetteville Observer reported
Saturday that Hope Mills, N.C. parade included a float attached to a John Deere tractor, driven by local farmer Donnie Spell. The float included a large wagon filled with watermelons, and featured a sign that
read
"White History Month. Hug WTE PPL." A Confederate flag was also
attached
to the tractor.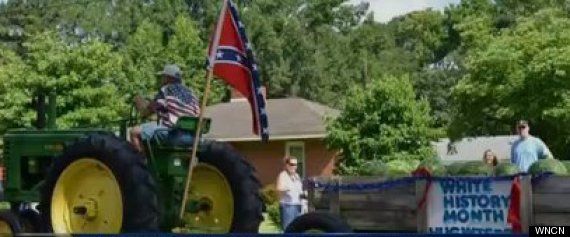 "This should be over, all that stuff should be over," Hope Mills resident Suzanne Singletary told
ABC11
. "I don't understand why people are still living like this."
See A Quick Video On This Here: